2 Zinger Burgers and 2 Drinks
Deal of the Week​
Scan Golootlo QR Code directly through NRSP Connect Mobile App and get "2 Zinger Burgers & 2 Drinks" in just PKR 550 instead of PKR 1,100)".
*T&Cs Apply
Download NRSP Connect Mobile App: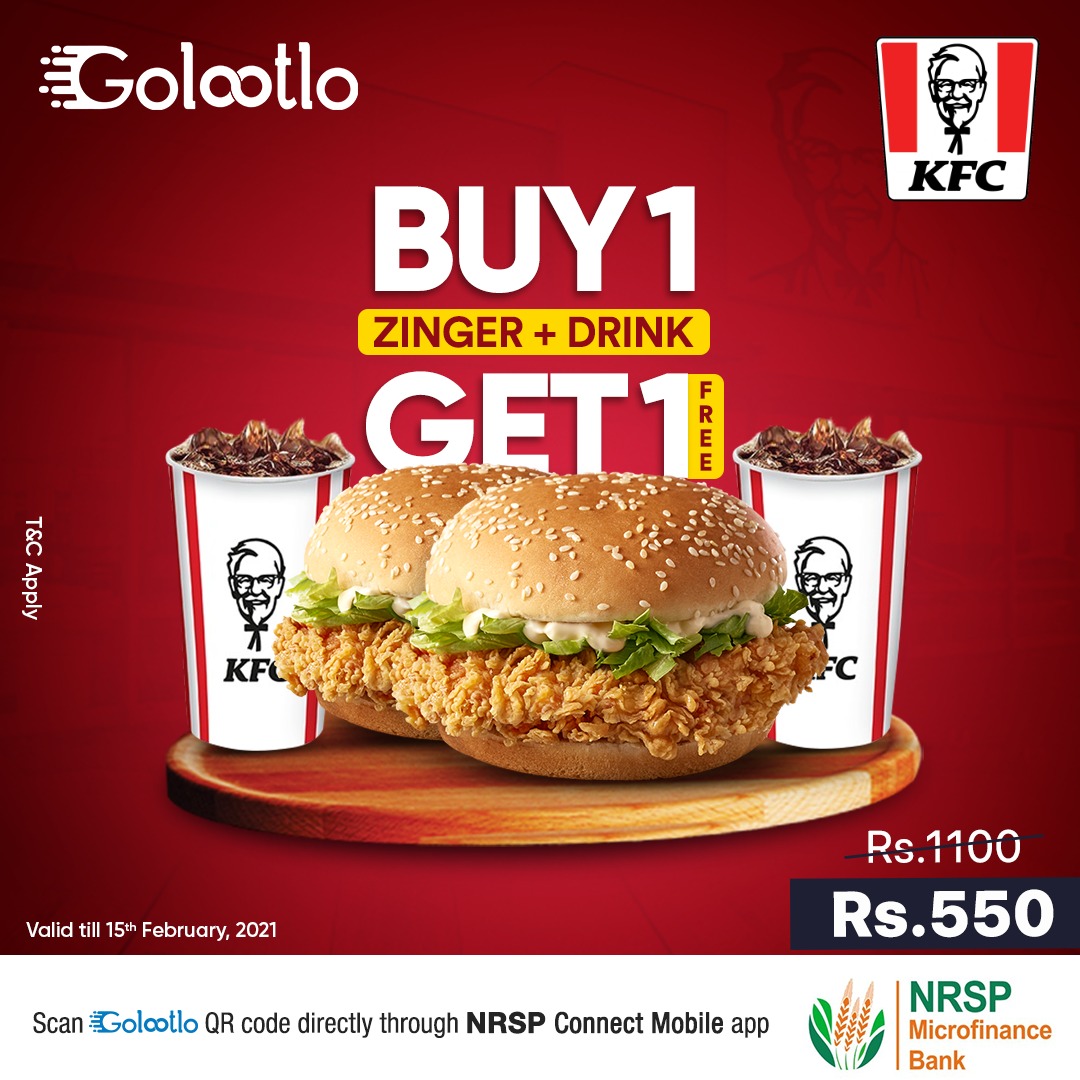 Terms & Conditions
Golootlo discounts cannot be claimed in accumulation with any other discount offers, promotions, special menu items, dining or loyalty programs
Discounts can only be claimed once per day (Selected brands/outlets).
Deals are subject to change without prior notice
Golootlo discounts can only be claimed via one channel at a time (bank card or app). So, stacking discounts via different channels is not allowed.
Delivery deals and outlets deals are separate and can only be claimed via their respective channels.
In case any brand's outlet is closed during certain holidays, Golootlo cannot be held responsible.
Offers apply only to the items/services and location(s) specified in the discount details.
If a merchant or venue refuses to honor any offer, please contact 111 566 856
Golootlo is not liable for any variation on food quality.