Mobile Banking
Our Banking application which is another secure and convenient service which give access to your account on the go. The existing Internet Banking Users can use their internet banking login and password information to sign in to the application without any delay and new customers can easily signup for mobile banking services using simple steps through mobile application. Once signed-in, you can setup pin and biometric credentials to login easily and do transactions securely.
Our customers can be facilitated by multiple features using Mobile Banking Application as mentioned below: -
Experience the convenience of banking at your fingertips with our electronic banking services to enjoy following:
Secure and easy login
Fund Transfers within or to any other Bank in Pakistan
Ease of Bill Payments, Top-ups and many more
You can manage your debit cards using mobile application
Customers can add reminders of payments for their ease
Standing Instructions is another amazing feature for recurring payments
You can generate your account QR for transactions and can pay using any others
Unionpay QR - Scan to pay is also available for transaction against merchants QR
Application is built on best practices of security to keep your data secure and easily available for you where and when required.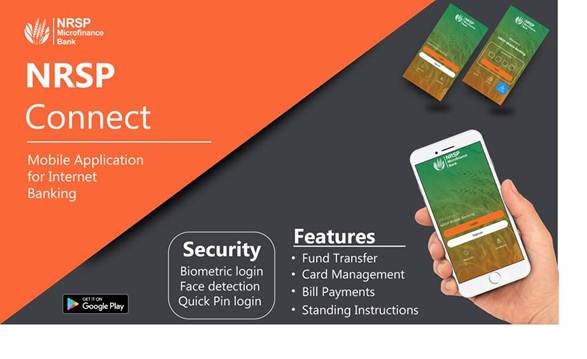 Find below the links to application for android and iOS:
Android
iOS